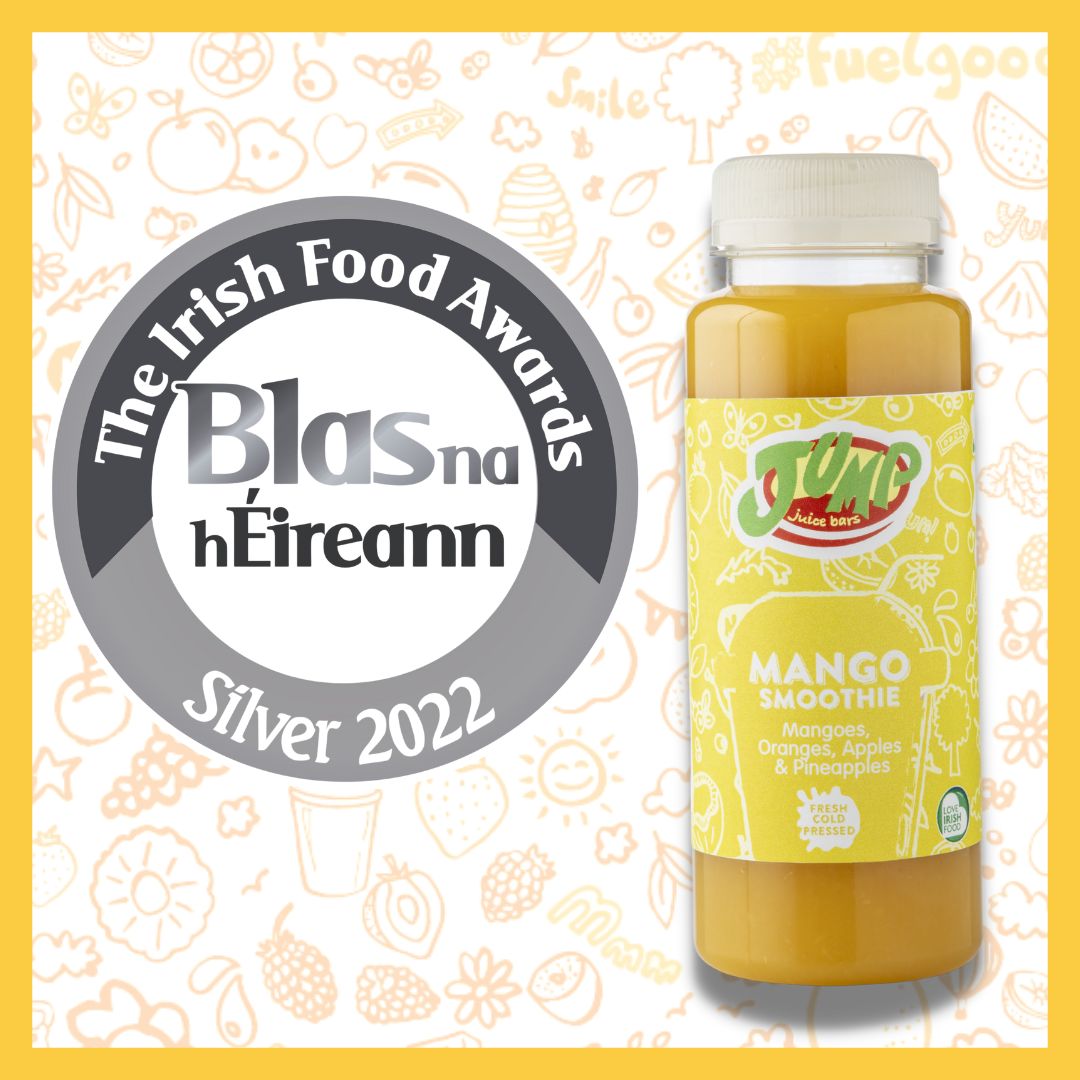 Blás na hEireann Award Winners!
We have won Silver in the Blás na hEireann Awards 2022! 🏆
The Irish Food Awards is the biggest competition for quality Irish produce, and we are berry happy our Mango Smoothie has been chosen as a winner!
Our Cold Pressed Mango Smoothie is packed with 100% real fruit, bursting with mangoes, oranges, apples & pineapples 🥭🍏🍊🍍
The Blás awards are the biggest blind tasting of produce in the country, and the criteria on which the product is judged as well as the judging system itself, which was developed by Blas na hEireann with the Food Science Dept of UCC, is now recognised as an international industry standard.
Research has shown that the Blas accreditation has the highest recognition amongst Irish consumers and using the award logo on packs encourages shoppers to buy these products. It is their guarantee of a top quality Irish product.