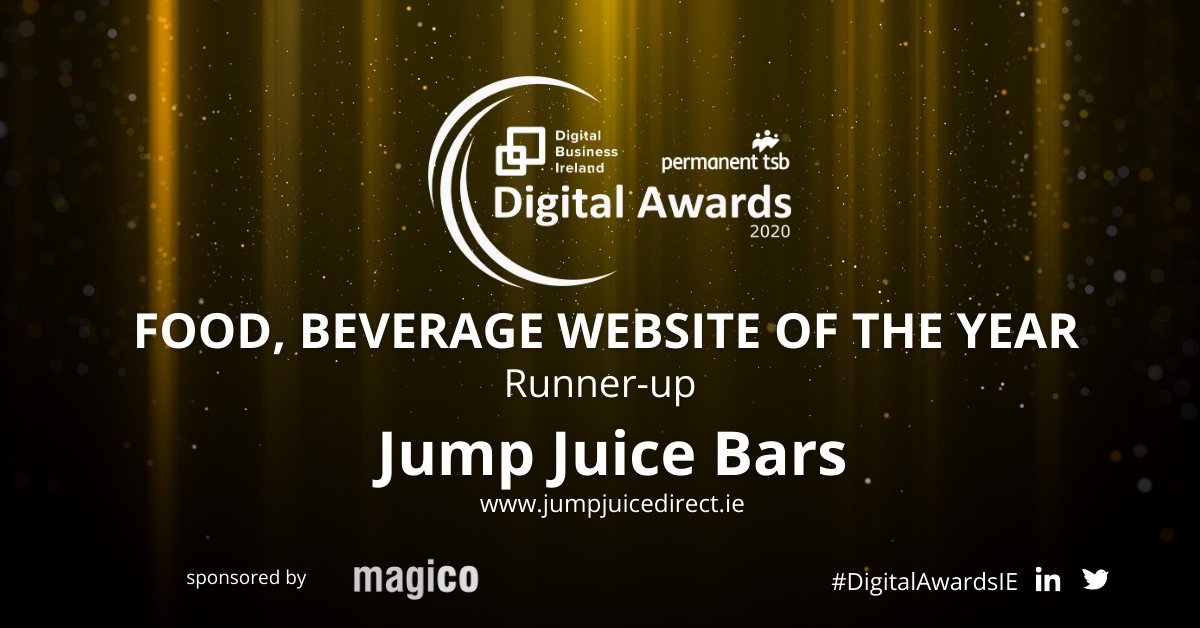 Digital Business Awards!
We cannot believe it!! We are thrilled to have been chosen as the Runner Up for the Food & Beverage Website of the year 2020 with Digital Business Ireland and Permanent TSB!!
Well done to everyone in the category, and a huge congratulations to the winner Batch Donegal!
We launched www.jumpjuicedirect.ie in early November 2020, so to be nominated, let alone chosen as the Runner Up is a fantastic achievement for us. Being able to reach our customers nationwide and deliver fresh cold pressed juices & smoothies to their homes and offices has been a goal of ours for quite some time so we are so grateful to be recognised so early into our journey.
Thank you to our Web Developers Insight Multimedia for creating such a fantastic website for us!
The Digital Business Ireland – permanent tsb Digital Awards celebrate the very best of digital businesses in Ireland and reward websites and people across a number of sectors to reflect the online world that businesses now inhabit, trade and communicate in.
This award recognises and rewards an exceptional food or drink sector website. The judges will be looking at the user experience, creativity, functionality, quality and compliance of the website.