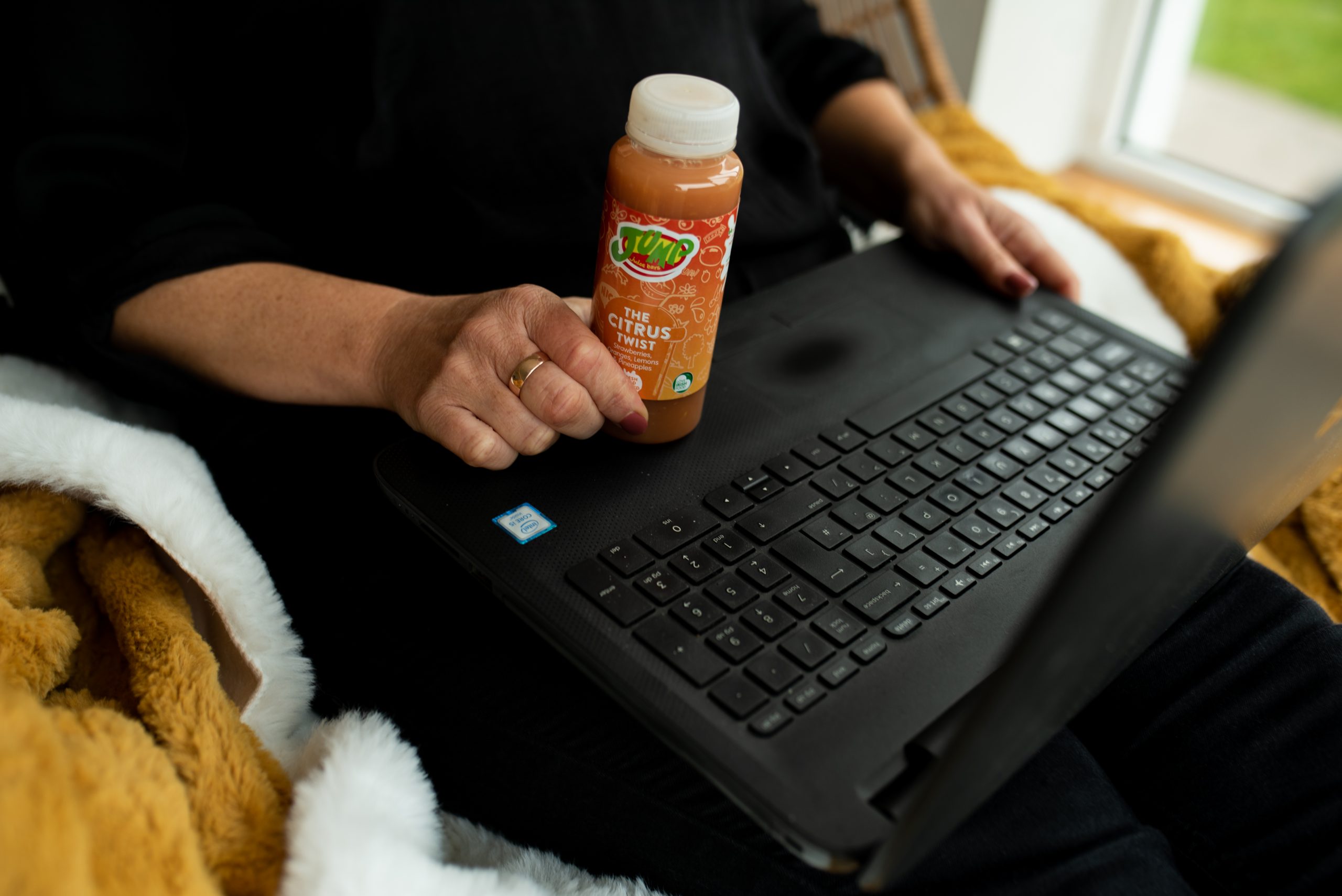 Employee Appreciation Day!
Friday March 5th is #EmployeeAppreciationDay 💚
Jump Juice Direct are here for you to help you show your gratitude to your employees. Send them a mixed case of fresh juices and smoothies direct to their home for only €25pp! We cater for all size companies! Get in touch @ [email protected] or click on the link to see how simple it is!
Our Employee Appreciation Day Packages includes a mixed cases of six fresh juices and smoothies for just  €25 per person – an ideal wellness from home option for those working from home, and also a mixed case of 18 fresh juices and smoothies and 15 wellness shots for €90 total – an ideal option for essential businesses that up to 30 colleagues can share.
Co-founder and Managing Director of Jump Juice Bars, Charlie Scanlan said, "As an employer of hundreds of staff, our Smoothie Operators, I know first-hand how difficult this year has been for staff right across the country. In addition, the health of the workforce has never been so important. However, working from home can make it more difficult to lead a healthy lifestyle and the essential businesses that are still open and are rushed off their feet. With all of this in mind, we felt it important to offer employers wellness-focused packages for this coming Employee Appreciation Day. The packages we have put together are convenient, affordable and not only focus on the well-being of your workplace, but also remind your staff that you acknowledge their hard work and care about their health."
Jump Juice Direct products are loaded with essential nutrients such as Vitamin C, Vitamin B, Vitamin D and iron, as well as antioxidant-rich turmeric and ginger, all of which may help the immune system, concentration, energy level and mood – key for great teamwork. Our juices and smoothies are made exclusively from 100 percent real fruit and vegetables and are free from artificial preservatives, colourings and allergens. As the juices are cold-pressed, and the smoothies so pure, they will stay fresh in your fridge for up to 50 days, minimising the opportunity for waste and ensuring employees can enjoy as they please.
"Such a great concept from a fabulous Irish Company. I placed a large order of the office pack as part of our sports & social committee home deliveries. The service was amazing. We placed our order online and that was that. No over and back or any fuss. All staff have now received their delivery and they loved the idea and the fresh tastes. Great idea and we would definitely order from jump juice again!" – Lara Finnegan, Intuity Technoloigies
#GiftIdea #EmployeeAppreciationDay #JumpJuice #HealthyTreat #HealthyGift #EmployeeTreats #WorkingFromHome