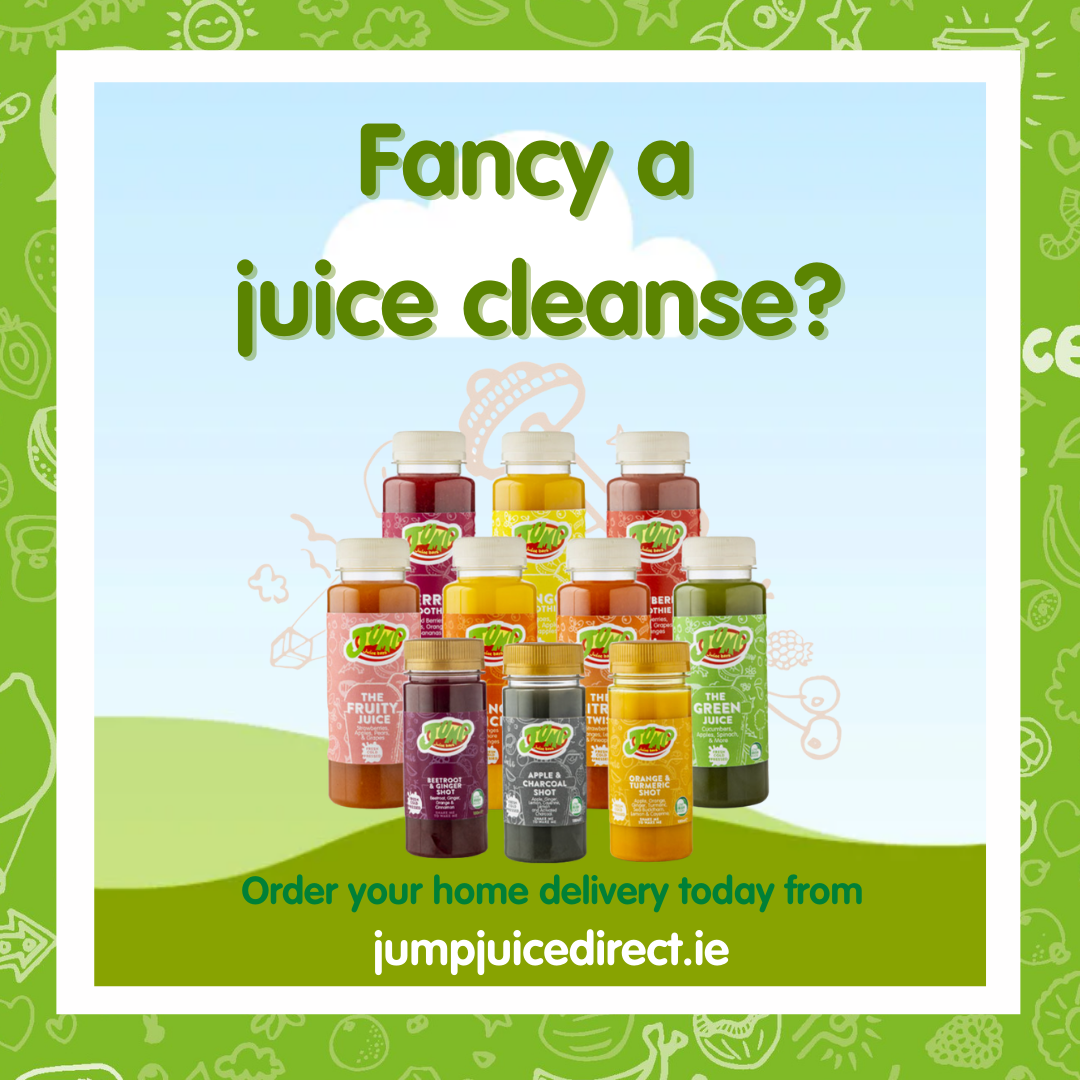 Juicy Cleanses!
If you have purchased a cleanse from us in Jump Juice, here is your guide on how to achieve the best results from your cleanse! We have developed custom cleanses that include not just juices, but smoothies and protein balls so you feel fuller for longer. All our juices and smoothies are made using only 100% real fruit & veg! Choose a 1 Day Cleanse, 3 Day Cleanse or 5 Day Cleanse!
How do I prepare for my Cleanse?
As with anything in life, preparation is key! To ensure the most successful cleanse possible, we always recommend preparing your body accordingly. As a general rule, we recommend in the day(s) leading up to your cleanse, begin to cut-out animal products, meats, refined/processed sugars, alcohol, coffee, etc., and completely avoid these items (if possible) the day before you cleanse.
What do I drink & when?
We offer a guideline on timings here of when to consume your juices, smoothies, and protein balls to (try to) ensure you don't get hungry throughout your cleanse. Ensure you include the wellness shots throughout the day to ensure you get that energy kick. This guide is included in your order too!
If you are craving a hot drink during your cleanse, opt for a herbal tea or a simple hot water and fresh lemon slice over a tea or coffee.
What if I get hungry?
We include your choice of coconut protein balls or peanut butter energy balls to (try to) ensure you don't get hungry throughout your cleanse. So, when you are feeling that hunger pang, opt for a protein ball! But don't starve yourself either, if you really are hungry, you can opt for fresh veggies or a healthy salad, just steer clear of the bad stuff – sure you know yourself!