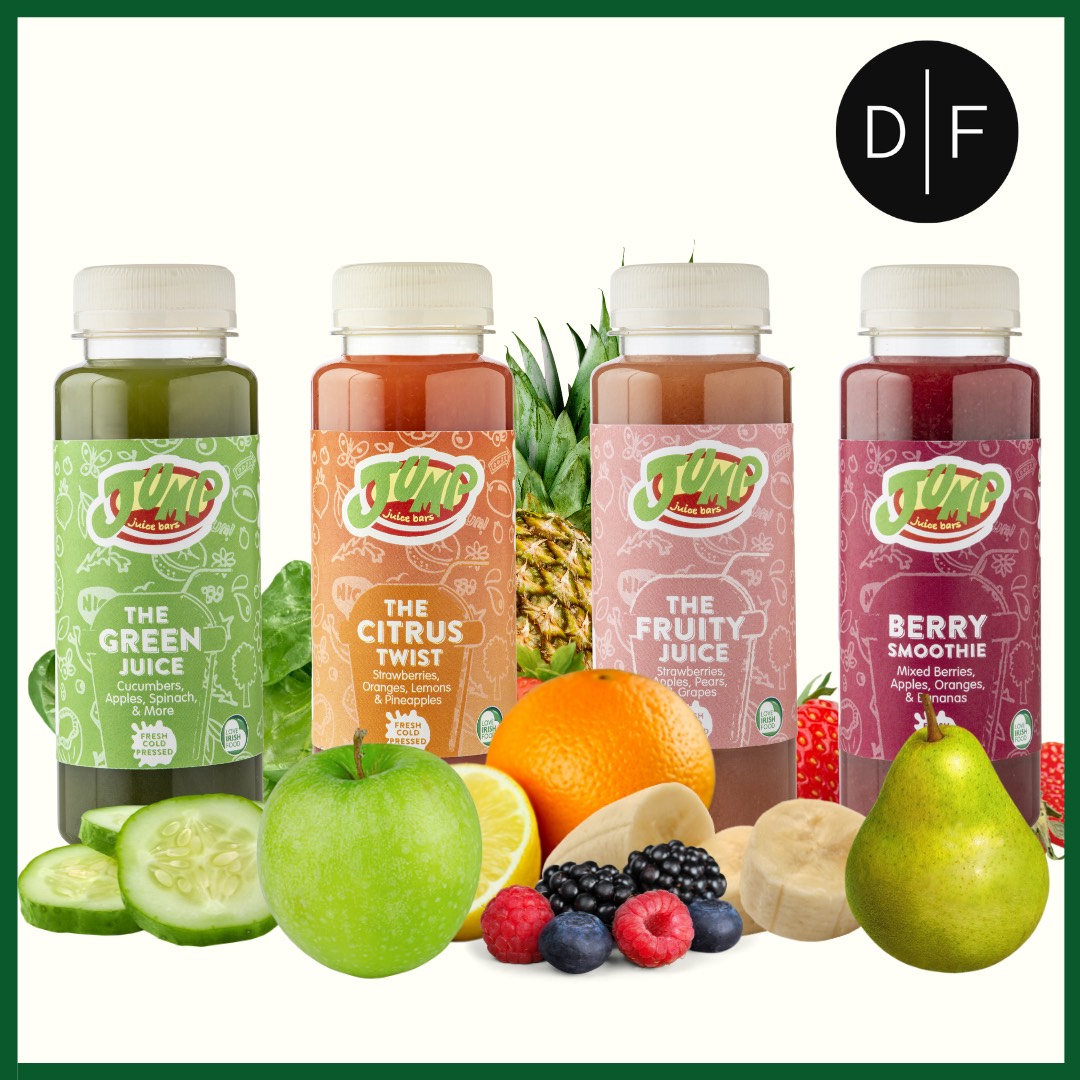 Jumping into the Retail World!
As you all probably know, we launched our full range of cold pressed juices, smoothies and shots in November 2020. Up until recently, you were only able to buy these delish juices and smoothies online. However, a few weeks ago, we landed in the fridges of the prestigious Donnybrook Fair, and to say we are excited is quite the understatement!
This listing with Donnybrook Fair represents our first foray into the grocery and convenience space. Owned by Musgrave, the upscale supermarket chain in Dublin is known as a supporter of Irish artisan producers. So to be alongside other Irish producers is truly an honour. Supermarket outlets on Dublin's Morehampton Road and on New Street, Malahide will carry our full range of cold pressed Strawberry Smoothie, Berry Smoothie, Mango Smoothie, Green Juice, Citrus Twist, and Fruity Juice.
"We're thrilled to secure this deal with Donnybrook Fair and to see our juices and smoothies among the quality Irish produce stocked in the fridges of such a prestigious store," co-founder and managing director Charlie Scanlan said.
"Moving into new channels is a big part of our plans for the Jump Juice Bars brand and while it's been a steep learning curve, it's been truly enjoyable and marks an incredible start to our retail journey. We'd like to say a big thank you to all for helping to make this happen and to the team in Donnybrook Fair for giving us the opportunity."
We have had a few national publications feature this fantastic news too, like the Irish Examiner; Retail News, BizPlus, and The Business Post.
We look forward to seeing our juices and smoothies in many more fridges nationwide!