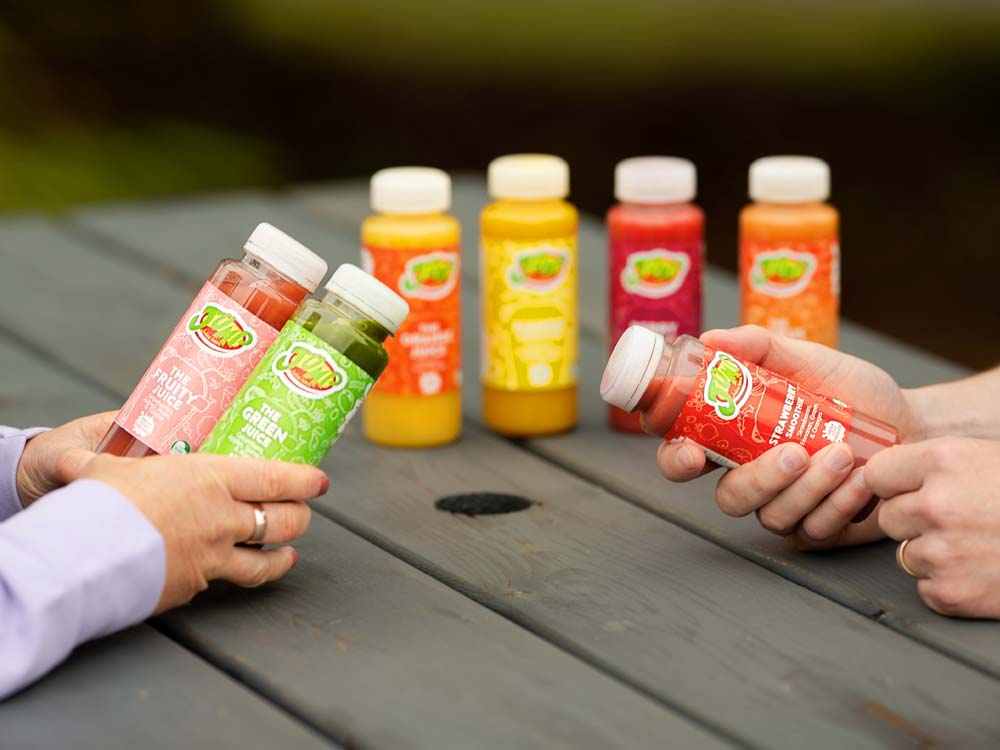 The Right Choice!
Choosing a healthy lifestyle ain't easy, but we are here to help you increase your fruit and veg intake! Our juices and smoothies are made with 100% real fruit so you are getting the right nutrients into your body when you drink one of our cold pressed juices or smoothies.
We have a wide range of juices, smoothies, wellness shots, as well as nutritional bits, in protein balls and a range of flavoured nuts. A delicious snack to accompany your morning juice, am I right?
We have a range of cleanses too, that we aren't calling juice cleanses as they also include delicious smoothies and protein balls. We decided to include protein balls and smoothies cos we have tried juice cleanses ourselves and we were starved!! So, our cleanse will keep you fuller for longer. And if you follow our plan per day of the cleanse, your total calorie intake is only 972 Kcal per day.
You can purchase a case of your favourite flavour juice smoothie or wellness shot, but if you aren't sure what to go for on your first order, why not try the mixed cases? You will get a flavour for everything and you can then decide which is your fave flave – see what we did there?
We hope you enjoy the healthier choice to accompany your busy lifestyle!